Take your Google Drive offline with Insync
If there's one thing we've learned from our users, it's that a purely online workflow doesn't always cut it.
From unreliable internet at home, to jobs that require you to meet with people in the most remote of places -- having your Google Drive files available offline (= in your local storage) can spell the difference between productivty and idle time.
For those new to Insync: Get the best of the cloud and local with Insync, a powerful Google Drive sync and backup client for Windows, Linux and macOS.
Here are the best features that powers an offline workflow:
✅ Selective sync
Choose only the Google Drive files and folders you need local + offline access to. Edits and changes sync automatically to Google Drive when you go online.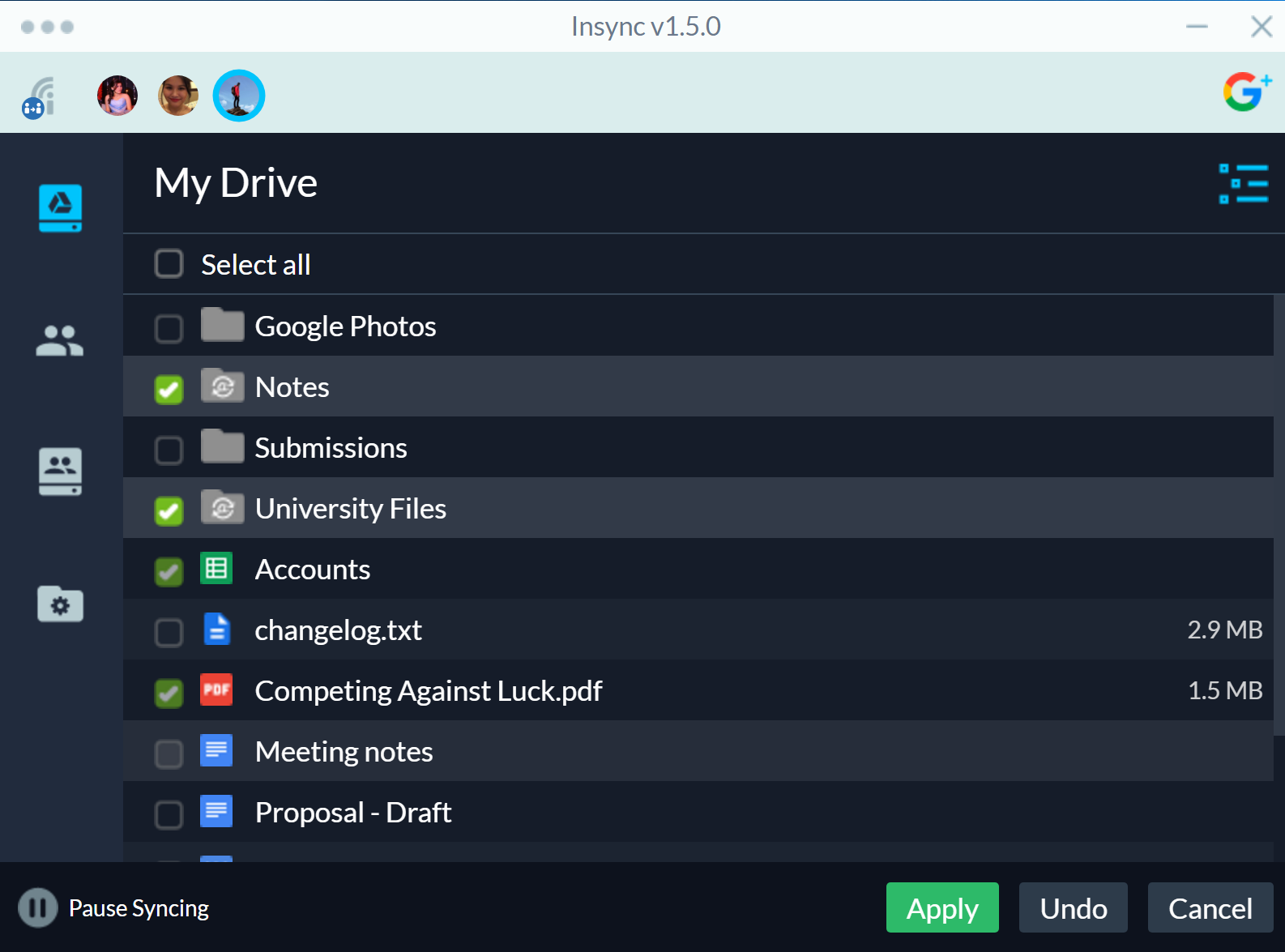 ---
Flexible storage and desktop support
📁 Sync to any folder on your local system
Choose to sync your files to a central Google Drive folder to house all your Google Drive files, or choose to sync to an existing folder like Documents. It's up to you and how you need your files!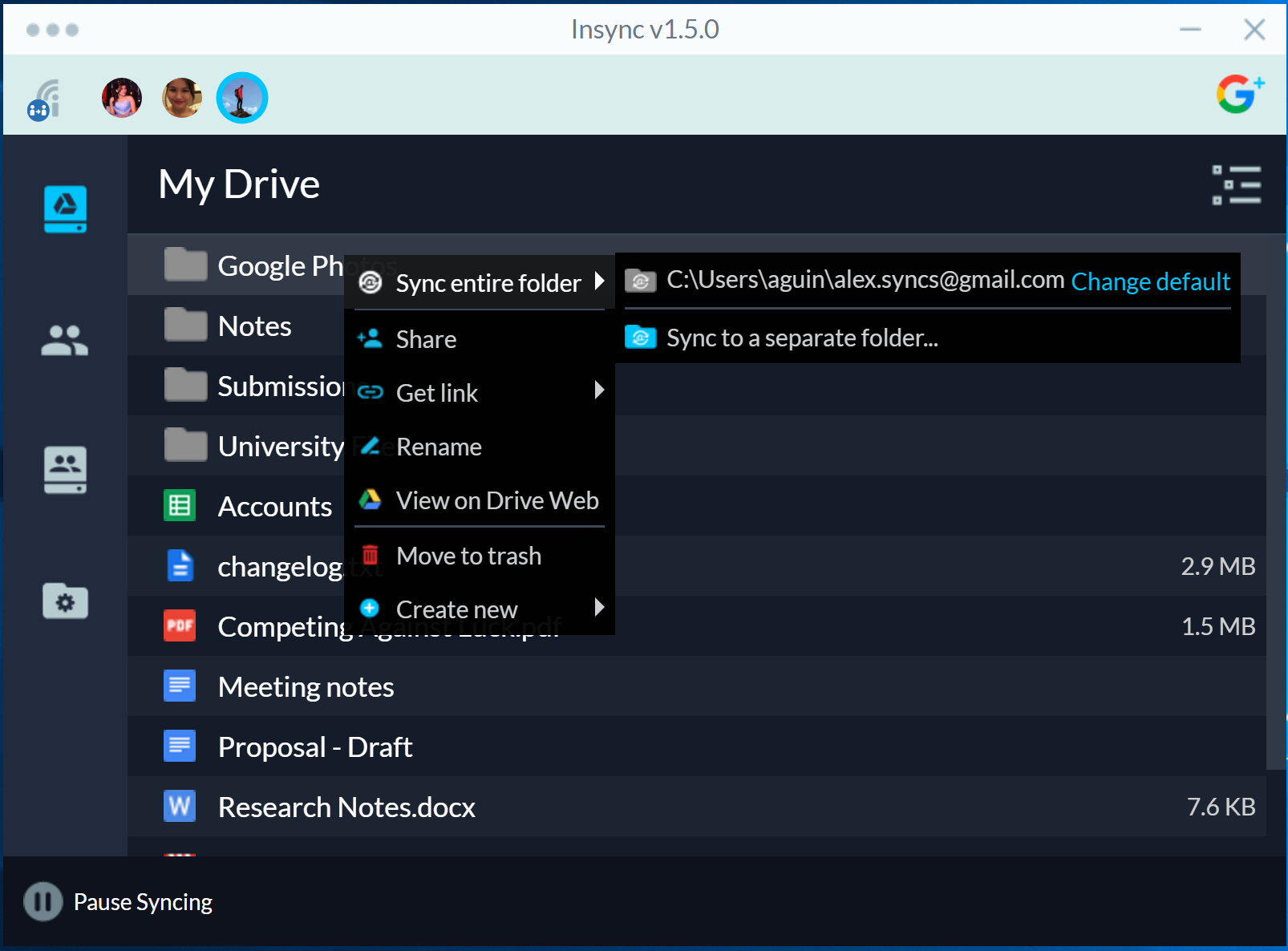 🔌 Local, external drive and network drive
When we say flexible, we mean it! Sync to and from any local perihperal you have. If it connects to your desktop, sync it!
💻 Windows, Linux and macOS covered
Go offline on any desktop platform! Including Windows Server and Linux servers.
---
📄 Google Doc to Office/ODF conversion
Take even your Google Docs offline by converting them to Office or OpenDocument desktop formats!
---
Take your Google Drive offline with Insync 🤞