When we need quick access to important programs, folders, and files, common practice is to put them on our desktop -- making them readily available and easy to find.
What if you can do the same for your Google Drive files?
Google Drive is a powerful tool that lets you work and collaborate on files using the cloud. If you don't have a sync client however, you'll need an internet connection to access it via your web browser. This can be a problem if you can't get a decent connection for any kind of reason.
Say hello to Insync, your desktop Google Drive!
A cross-platform sync client
Insync is a Google Drive syncing client that lets you access your Google Drive through (any) desktop. Insync is supported on Linux, Mac, and Windows.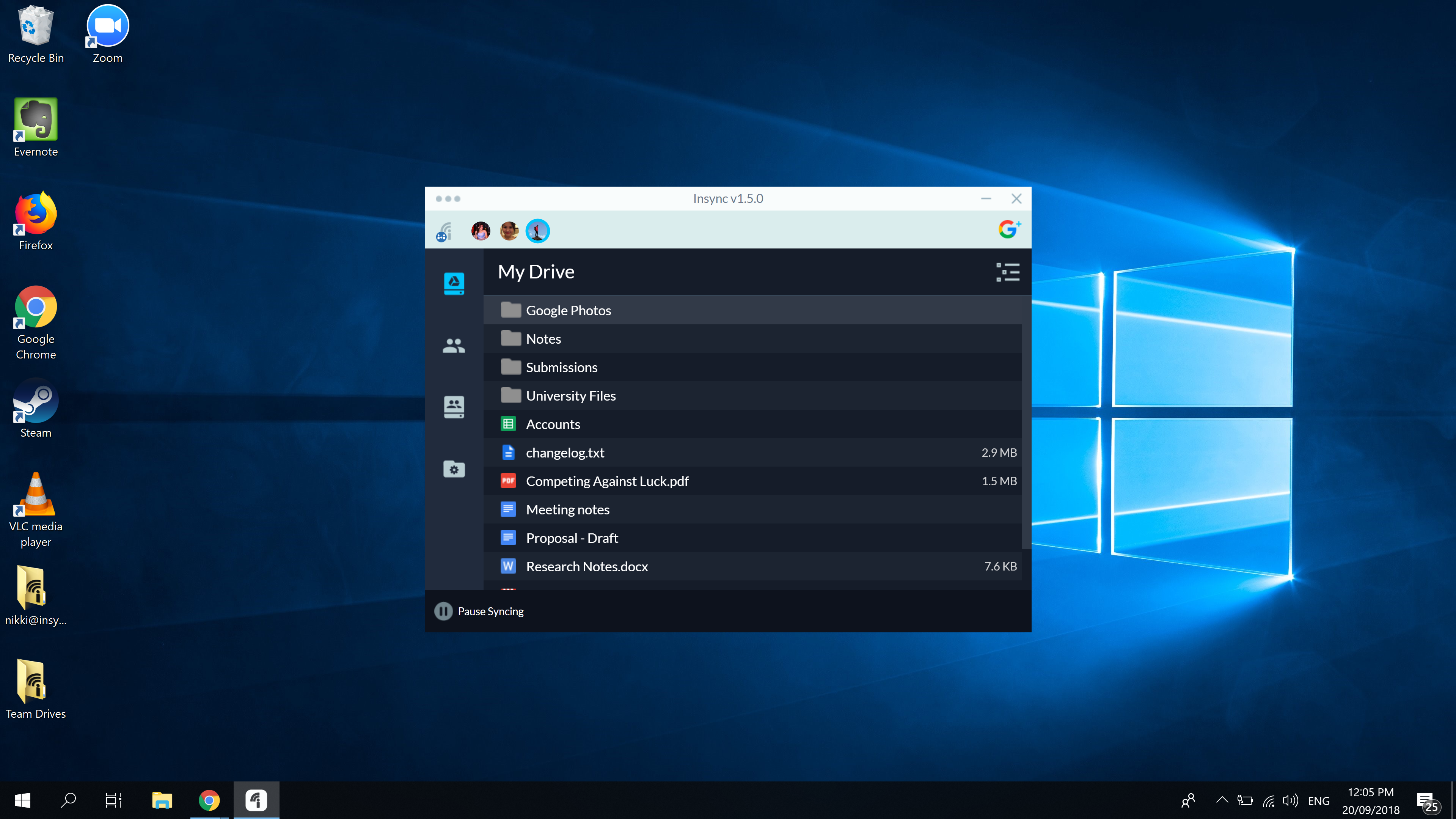 Sync multiple Google Drive accounts
Insync also lets you sync files from multiple Google Drive accounts. That means you no longer need to keep switching between accounts on your web browser! Simply add a Google Drive account via the Insync app and you'll now be able to see the contents of multiple Google Drives in one app interface!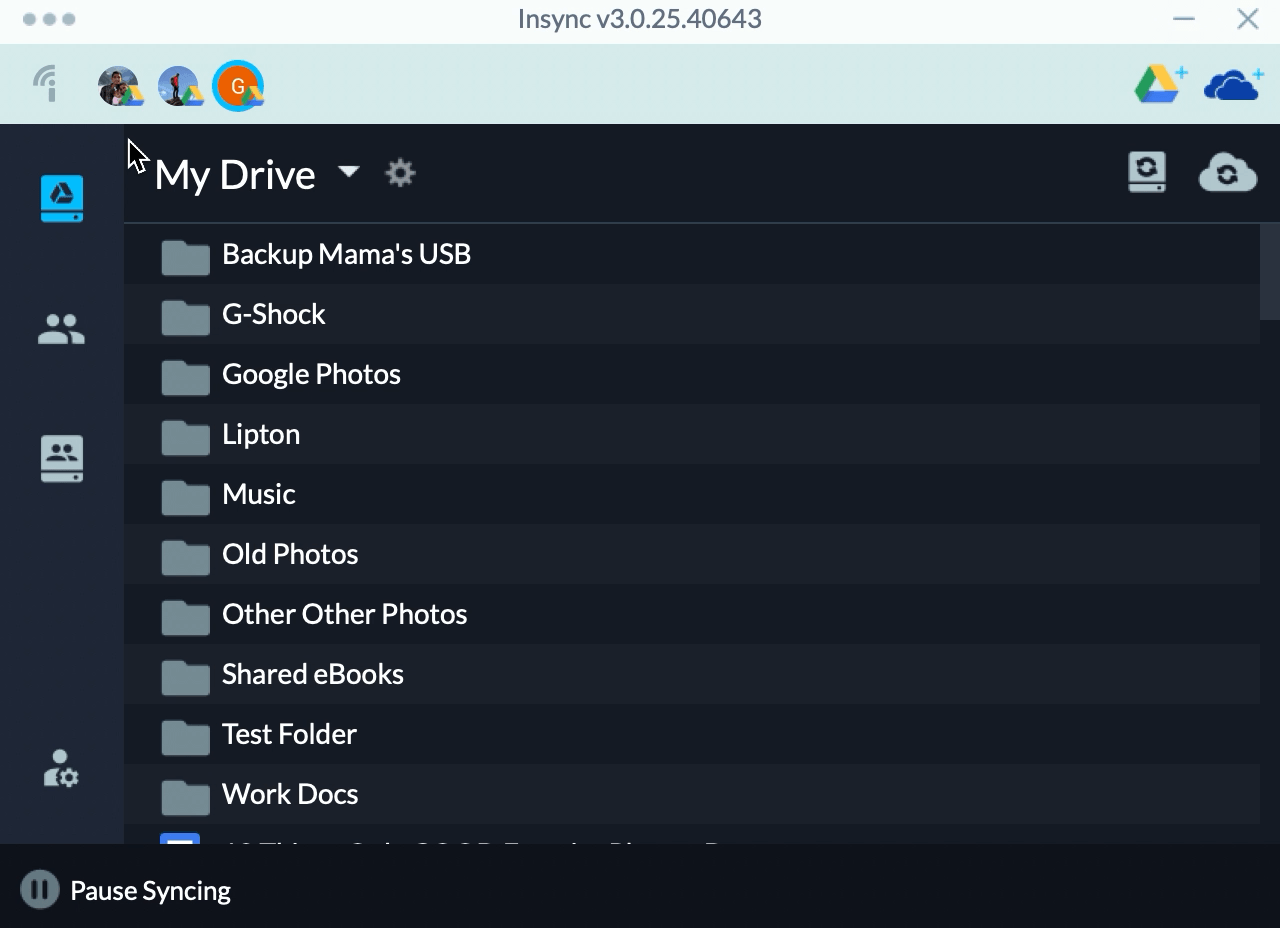 A Google Drive folder on your file manager
If you want to use your good ol' desktop file manager to access your synced files, that's fine too! Just go to your Base Folder and you'll find all your synced files patiently waiting for you.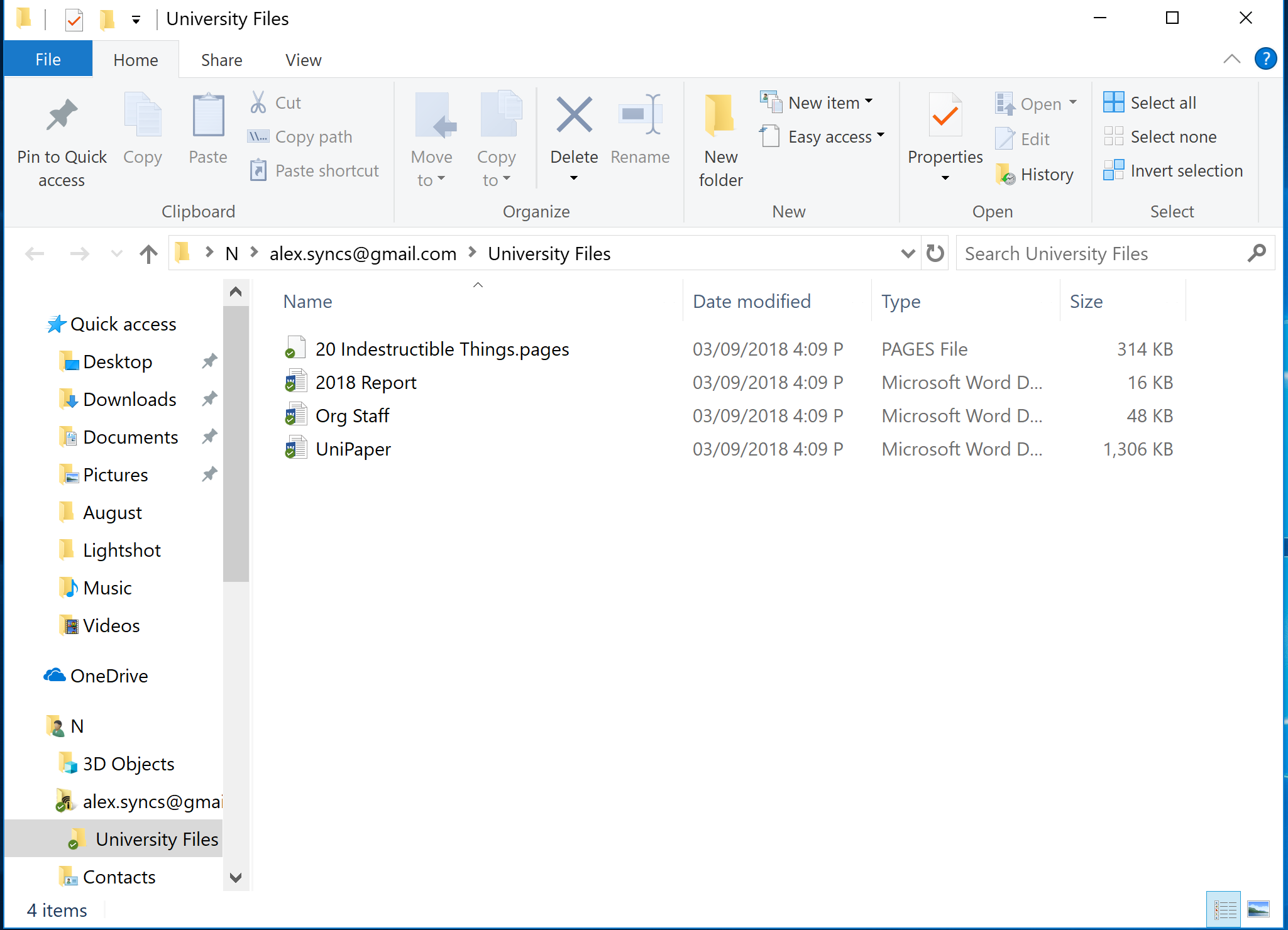 Convert Google docs to desktop formats
You can also automatically convert your Google files (docs, sheets, and slides) into MS Office or OpenDocument using the Docs Conversion feature. This is useful if you rely heavily on Google Docs and need to backup your work locally or on an external hard drive.
(Note: you can't backup Google Docs since a local GDoc is just a link to the file online and does not store its actual contents.)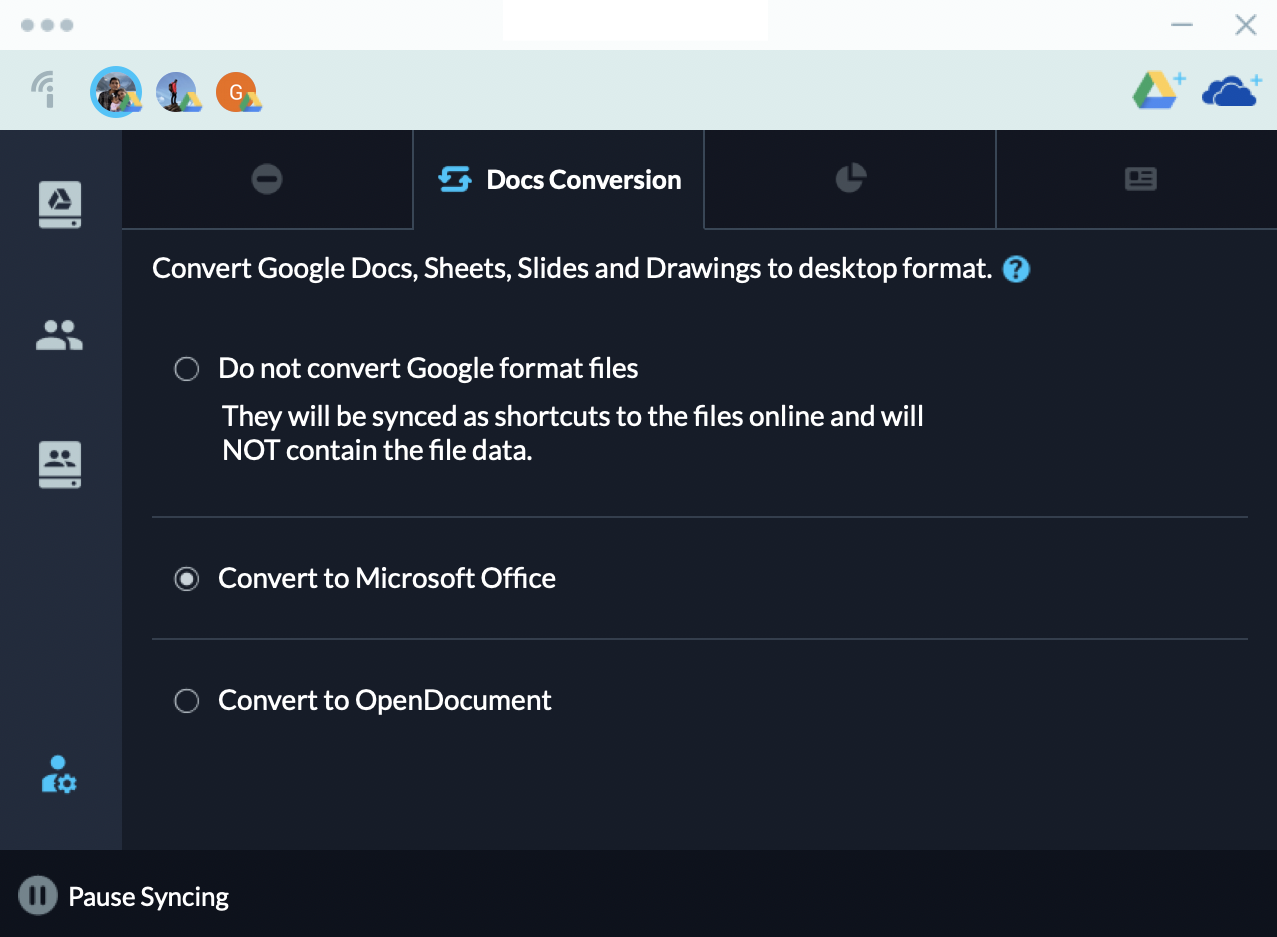 Sync Shared Drives (formerly known as Team Drives)
One of Google Drive's best features is Shared Drives (formerly known as Team Drives). Shared Drives are shared spaces where teams can store, share, and access files. Insync lets you sync Shared Drives easily so that team collaboration is seamless and productive.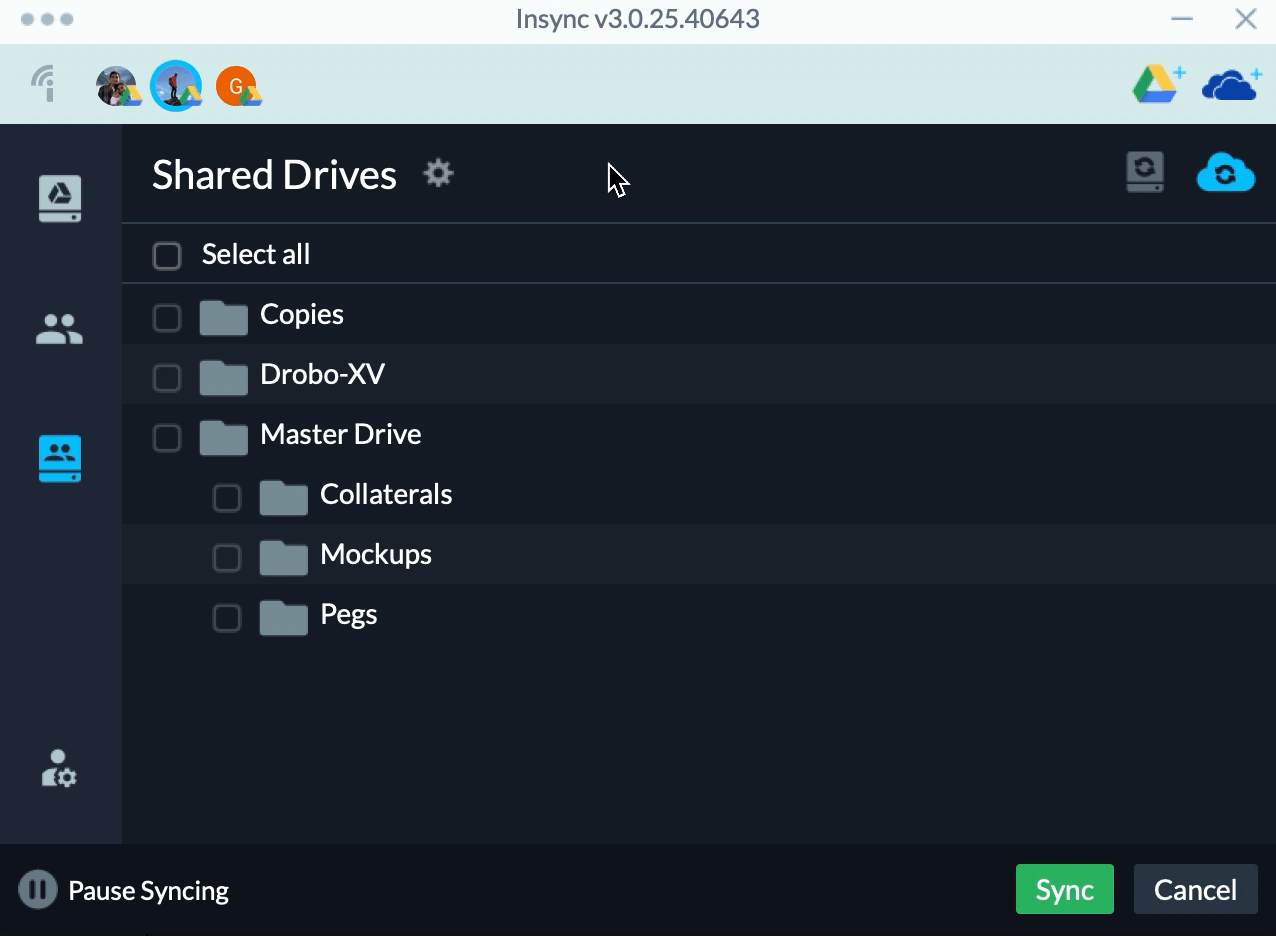 Sync files from the right-click menu
You can also sync any local folder up to Google Drive via the right-click menu!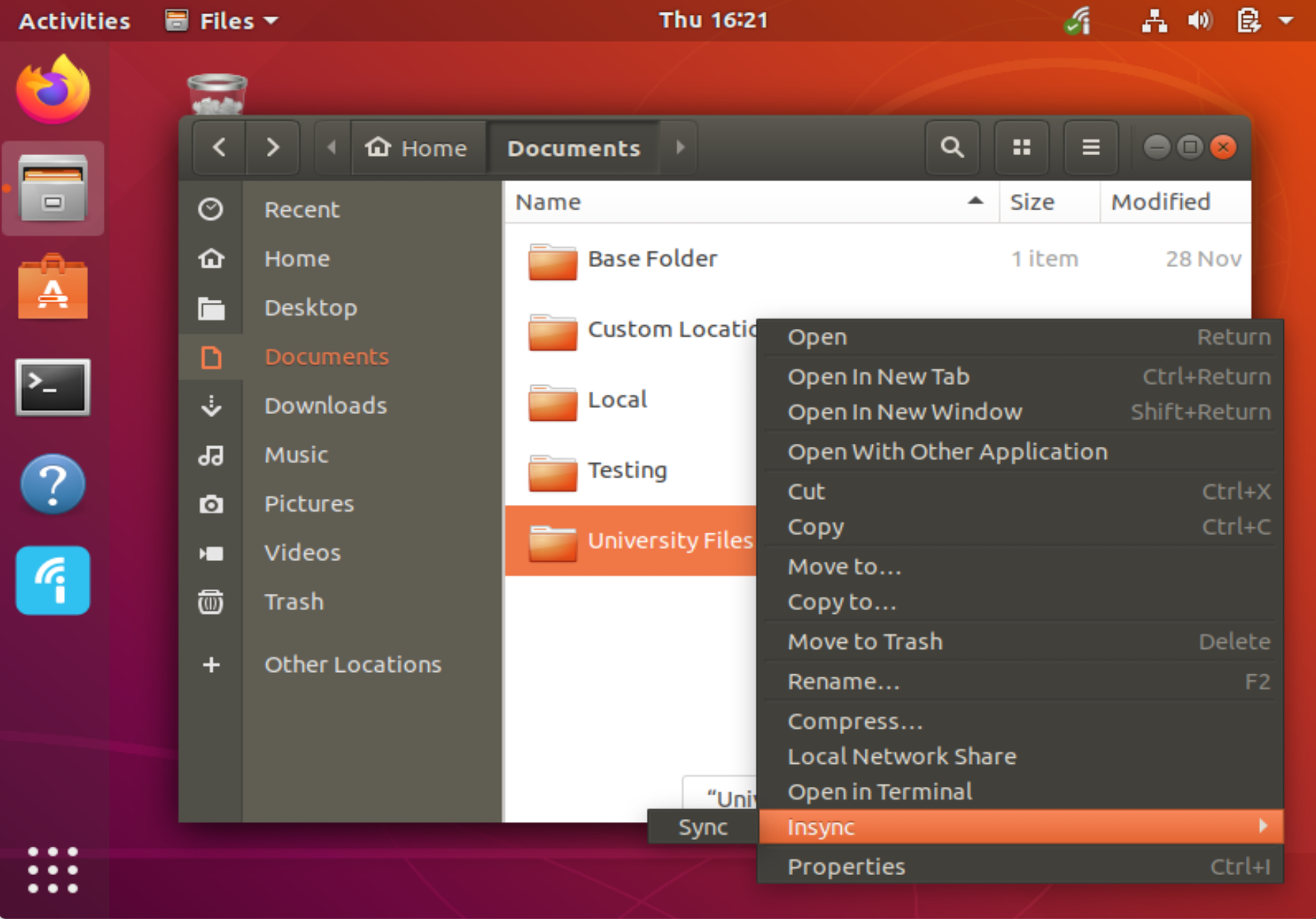 As you can see, Insync's not only a Google Drive syncing app, but also a Google Drive desktop app. This allows you maximum productivity by removing the browser tabs and keeping all the important files in the best place to access them -- your desktop.
Download Insync now and try it for yourself!
We have a 15-day free trial and also offer a 30 day money-back guarantee. Insync works on Linux, Windows, and Mac.