It's common practice to put all the programs, folders and files (or at least shortcuts) that we need quick access to on our desktops. Why? So that these important files are readily available and easily found.
What if you can do the same for your Google Drive files?
Google Drive is a powerful tool that allows you to work and collaborate on files using the cloud. However, without any syncing client, you can only access the files using your browser and while online. This can be a problem when connectivity is an issue.
Say hello to Insync, your desktop Google Drive!
Cross-platform
Insync is a Google Drive syncing client that also lets you access your Google Drive through (any) desktop. We support Windows, macOS and most commonly-used Linux distros.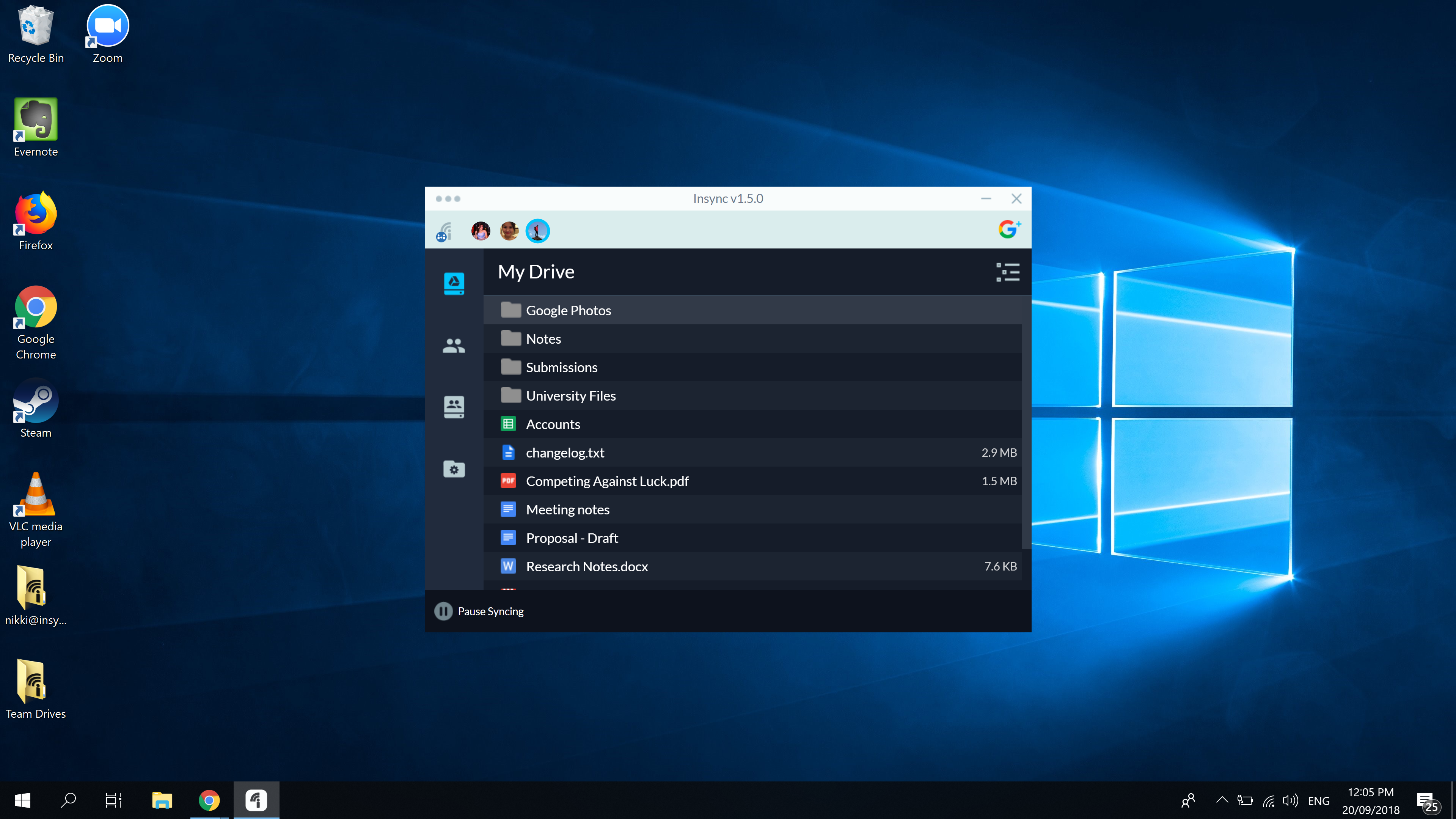 Convert Google docs to desktop formats
You can also let Insync convert your Google files (docs, sheets, slides) into Office or OpenDocument files. That way, you don't need constant internet connection to edit or access a file. Don't worry, Insync will sync it to your Drive once you're back online.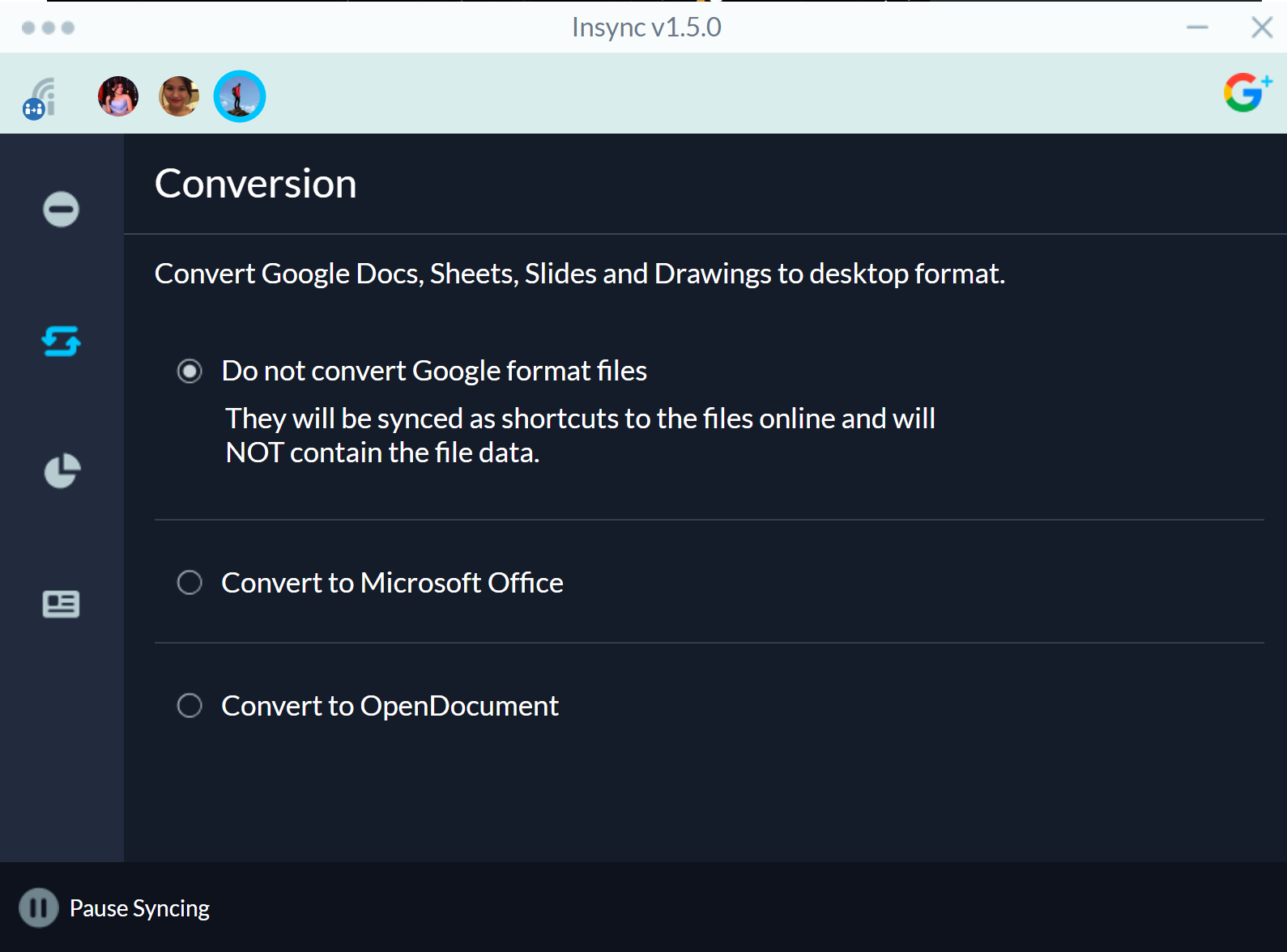 Open Google Drive files with your desktop apps
If you've got other file types saved on your Drive, you can also choose what app you want to open it with.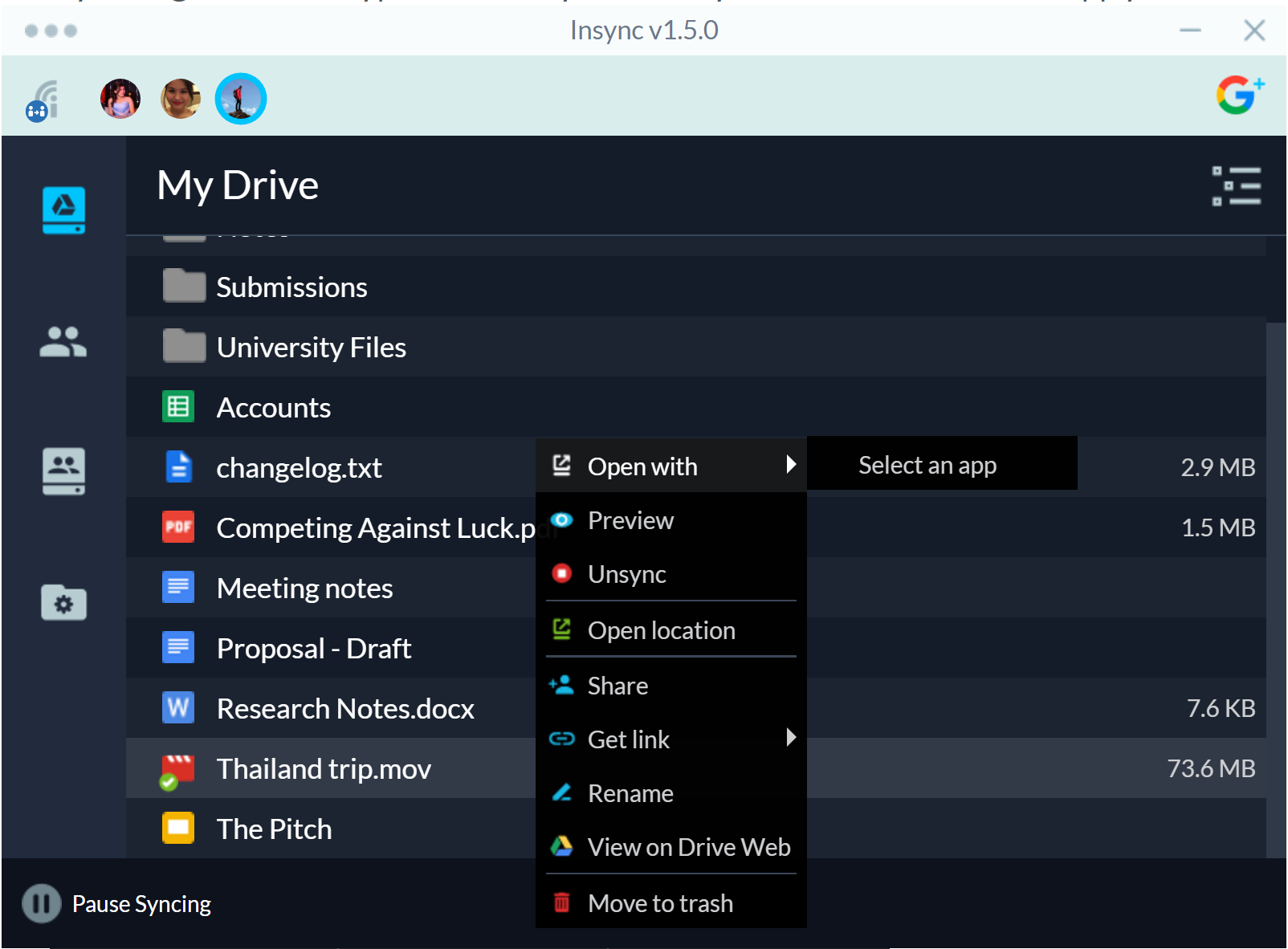 A Google Drive folder on your file manager
If you don't want to use app and would like to use your good ol' desktop file manager, that's fine too! You can check out your synced files in your Insync folder, easy.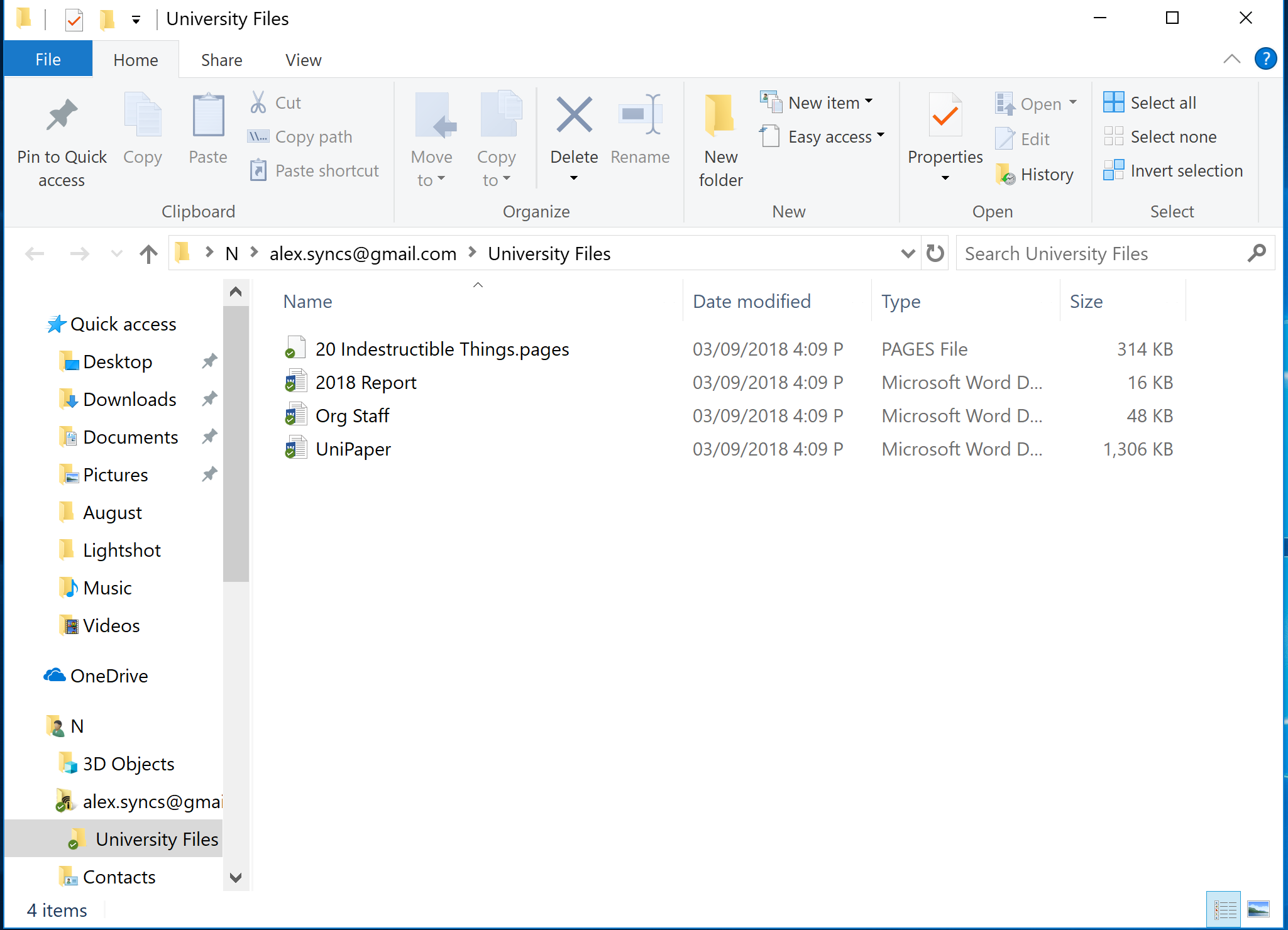 Share files from the right-click menu
You can even share the Google Drive link of that file from your desktop.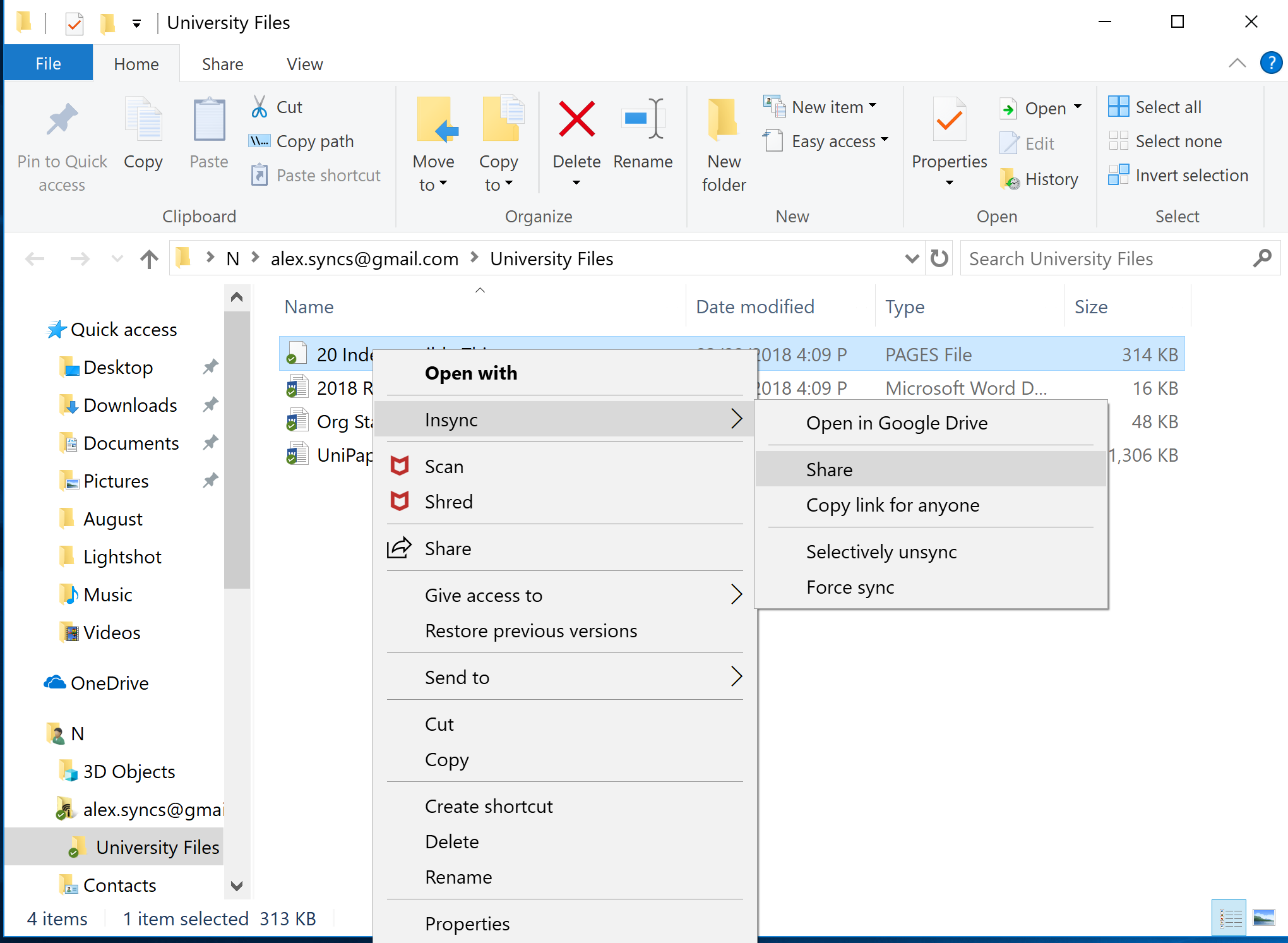 You see, Insync's not only a Google Drive syncing app, but also a Google Drive desktop app. This allows you maximum productivity by removing the browser tabs and keeping all the important files in the best place to access them -- your desktop.
Insync runs on Windows, macOS and Linux.
We have a 15-day free trial to allow you to access the full suite of our syncing superpowers. We also offer a 30 day money-back guarantee.